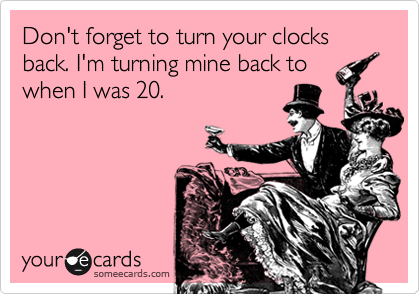 It's that time of year again- don't forget to turn your clocks back an hour before heading to bed. 
Some react differently to the change but we want to help you make the most of it! We've listed some suggestions for you to try with that extra hour of time you now find yourself with. 
1. Wake Up at a Normal Time Sunday Morning
Many people see the extra hour as an excuse to stay up later and sleep in longer. But sleeping through the Sunday morning sunlight can leave you feeling out of sorts for the start of the week, according to Krespi.
Instead, try to get up at the same time. Use the extra hour to go for a morning walk or make a hearty breakfast.
To see the full list of suggestions, click HERE.